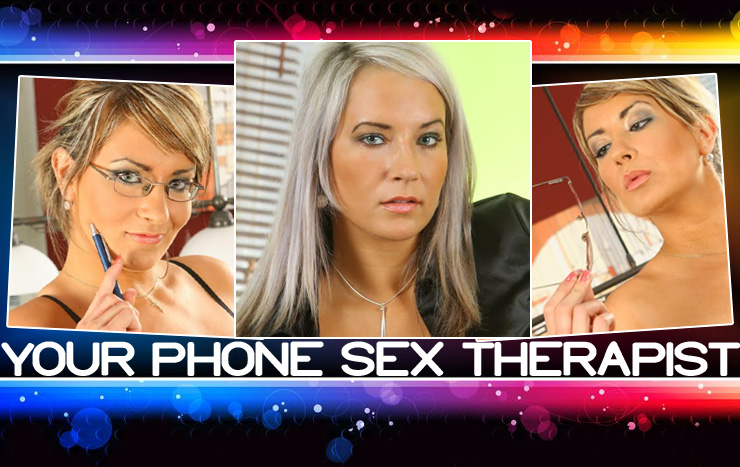 Do you have an addiction to something? Perhaps you have an addiction to financial domination. Maybe you drink too much so you use forced intox as a way of justifying your alcohol addiction. Are you always on the look out for a new mindfuck?
These are very common addictions, and your phone sex therapist wants to explore these addictions with you. Does your body ache for something 24/7? I bet your mind races constantly, trying to find your next "fix".
Do you find that the longer your go without your addiction the more irritable, angst and achy you get? Then you may be in deep and urgent need of phone sex therapy with your phone sex therapist. Maybe you have a naughty and secret addiction to a particular fantasy or fetish. Now is the time to finally come clean about your inner-most desires.
Phone sex therapy is perfect for those of you that are in desperate need to confess all of your secret fetishes, twisted fantasies and kinky perversions. As a therapist, there isn't much that I have not heard so you don't need to feel fearful or anxious about sharing your naughty and perverted desires with me.
Have you been keeping emotions, desires and sexual needs locked away tightly for quite sometime now? This is not a healthy way to deal with these feelings. I strongly suggest that you contact me sooner rather than later for some serious phone sex therapy. After all, I am your phone sex therapist.
MY EXPERTISE ARE BUT NOT LIMITED TO:
ADDICTIONS
BDSM
BODY WORSHIP
CBT
CFNM
COACHED CUM EATING
CROSSDRESSING
CUCKOLD ISSUES
EDGE PLAY
EXTREME HUMILIATION
FEMININZATION
FINANCIAL DOMINATION
FORCED BI/FORCED COCKSUCKING
FORCED FEMINIZATION
FORCED INTOXICATION
HYPNOSIS
ISOLATION THERAPY
MINDFUCKING
ORGASM CONTROL
SPH
TEASE AND DENIAL
TRANSGENDER ISSUES